WATCH > Are Cat Videos Taking Over the World?
It seems like every digital turn we make these days, there's another viral cat video just waiting to be watched. Whether it's the
Nyan Cat
,
Keyboard Cat
or good ol' Maru, there's no denying the fact that cat videos are becoming increasingly popular in the World Wide Web.
Naturally, the next step is catvertising. So it was only a matter of time before the folks over at John St. decided to take the next step in their business. Forget regular advertising. The industry means absolutely nothing anymore...without cats, that is.
The ironic part? John St. is actually a real-life advertising agency based in Toronto. So the fact that they're mentioning the significance of cat videos -- even as a joke -- must mean something. Do you think viral cat videos are taking over the world?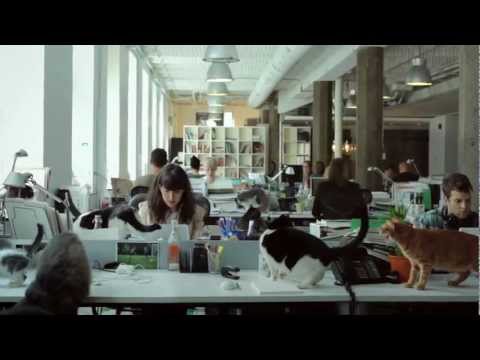 Add a comment above