The New York Times Is Using Emoticons in Headlines Now: Awesome or End of World?
Whoever thinks the end of good journalism is near, they may have an even stronger case now than they did before. The New York Times -- you know, that dinky little newspaper in that one random city -- is using emoticons for their headlines now. And we don't just mean they're doing it as a cute little bonus to a light-hearted article -- they're inserting it as an actual replacement to a word in the headline.
On a recent article about Twitter and mood swings, The New York Times decided that a happy face emoticon would be more appropriate than writing out the word "happy." Talk about lazy. It's not even a long word, NYT!

Well after receiving some negative press from...well, everyone...the Times' Senior Software Architect tried to clarify the surprising decision on Twitter. "Just to be clear, the is not in the print headline or the e-headline sent to electronic devices," Harris tweeted. "It's just some homepage fun."

Homepage fun or not, according to The Cutline's Dylan Stableford, this is the first time that "an emoticon was used to convey information in a headline." Though, apparently, it's not the first time that an emoticon has been used by journalists and editors in the headline.

The best part of this story is that "Curb Your Enthusiasm" totally predicted this trend in its newest season. Way to go, Larry. We knew you had all the answers.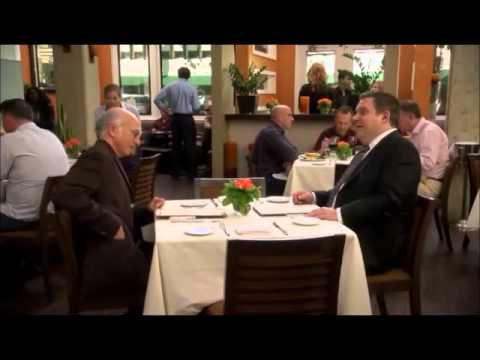 Add a comment above