Portrait Made Completely of Pushpins: Pin-tastic or Pin-sane?
YouTuber
brusspup
has really outdone himself this time. He's created a portrait. But it's no regular portrait with just some standard paint. It's not even a portrait made solely of
coffee stains
, made by fellow oddball artist Hong "Red" Yi. It's a portrait made completely of pushpins -- 15,000 of them to be exact.
Brusspup says he used Photoshop to break down a photo to just five basic color. He then picked five pushpin colors to represent those shades and got busy. Though he spent more than a month working on this project, slaving away for well over 100 hours, he was able to document all the work with a time-lapse video. So sit back and prepare to be amazed. This portrait process is unlike any other. Is it pin-tastic -- or just plain pin-sane? We'll let you decide.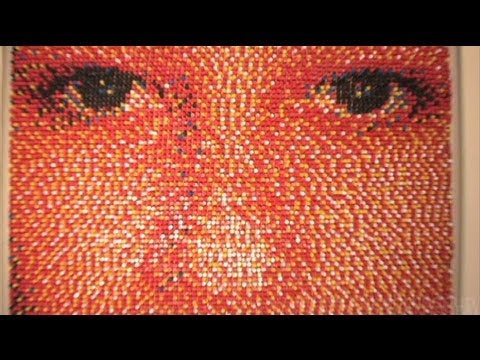 Add a comment above