Pageant Mom Gives 6-Year-Old Caffeinated Energy Drink: OK or Irresponsible?
A "Toddlers and Tiaras" pageant mom recently went under fire for giving her 6-year-old daughter,
Alana Thompson,
a mixture of Mountain Dew and Red Bull (a.k.a. "Go Go Juice") in order for her to stay awake and alert during beauty competitions. Is it okay or irresponsible?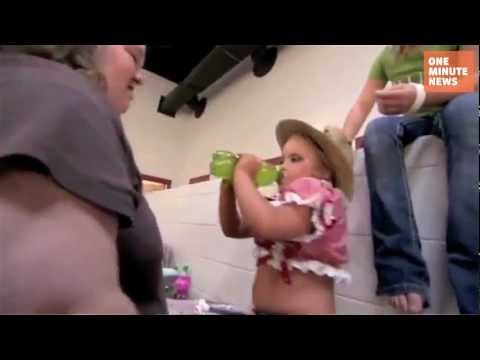 Add a comment above