Jimmy Fallon and Chris Christie Bust a Move in 'The Evolution of Dad Dancing': Do You Dance Like a Dad?
Now that Jimmy Fallon is a first-time father, it seems important for him to learn how to dance like a dad just in time for Father's Day. New Jersey governor Chris Christie joined Fallon and the two dad-danced their hearts away.
Some winning moves include: the "Belt Grabber", the "Honk the Horn", and the "We Think We're Doing the Same Dance, But We're Not".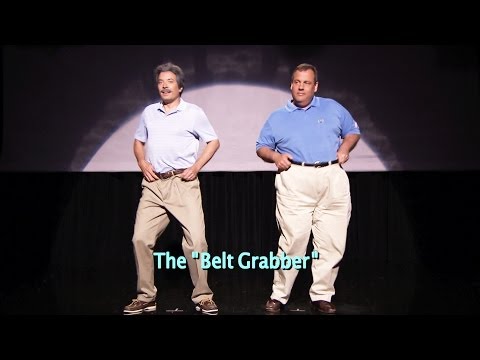 Do any of these moves look familiar to you? Have you tried them, regardless of being a dad or not? What's your favorite dad dance move?
Read More: http://www.eonline.com/news/550852/jimmy-fallon-an...
Add a comment above