Is This Coffee-Stain Art Awesome?
Art comes in many different forms, but we never thought we'd come across this type. Artist Hong "Red" Yi decided to do the unthinkable and created a portrait solely from the ring stains of her coffee mug. We can only guess how long this coffee-stain masterpiece took her, but the portrait of actor Jay Chou is intricate and stands pretty high.
Plus, Yi is no stranger to completing her art with unconventional tools. She's also painted a portrait of basketball player Yao Ming with
red paint and a basketball
. And if you're interested in how the artist executed her new coffee-strain portrait, just watch the video of Yi's unique artistic method below...and let us know if you think it's just as awesome as we do.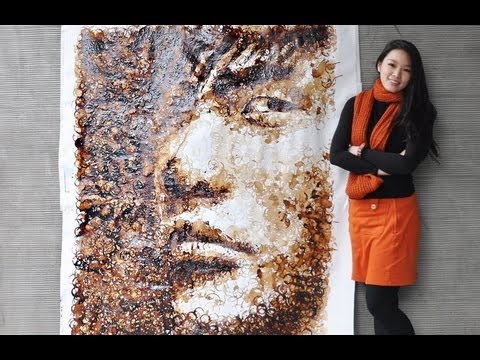 Add a comment above