Is a vote for Ron Paul a vote for Barack Obama?
I want to make it clear that I know Obama is destroying this nation with his massive spending and dangerous Socialist policies..The problem I am having is that Romney's healthcare plan is similiar too Obamacare..Folks I am not a happy camper and to be honest I despise Romney..I hear Conservatives yelling a vote for Ron Paul is a vote for Obama! In 2008, I was so angry with the nomination of McCain I was going to vote for the Constitutional Party candidate Chuck Baldwin..I wrote my Congress women I told her eventhough I know he can not win at least I voted my conscience and I had the right to complain! Well when Sarah Palin was selected I voted for McCain holding my nose..I really liked Sarah and she had some great ideas!! I am having the same issue this 2012 election! People are saying a vote for Paul is a vote for Obama! Guys, that is not necessarily true..I look at it as a vote for the Constitution, a vote against the New World Order and the establishment! Maybe I am wrong but voting for the lesser of 2 evils is still evil..I mean I am sick of reaching down in the toliet and grabbing the cleanest turd..Hey a turd is a turd and its still repulsive!! Anyway is a vote for Ron Paul a vote for Obama? Can Romney even beat Obama in the general election? Hey, its either we vote for the lesser of 2 evils, vote our concience and the Constitution or stay home!!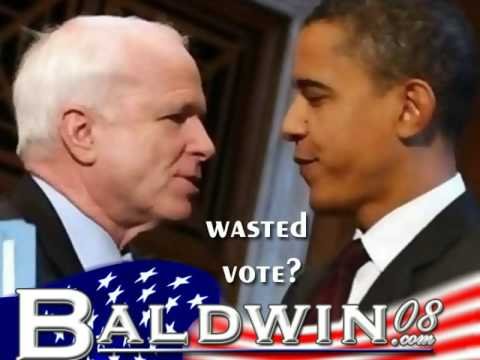 Add a comment above
More polls by ☆The Rock☆ * AFCL* The Sheriff!!