Have you ever accepted the 24 challenge?
The 24 challenge is thus - Watch
every episode
of 24 a week.
I did it a few weeks ago and sometimes I would momentarily lose touch with reality and genuinely believe that
I am Jack Bauer!!!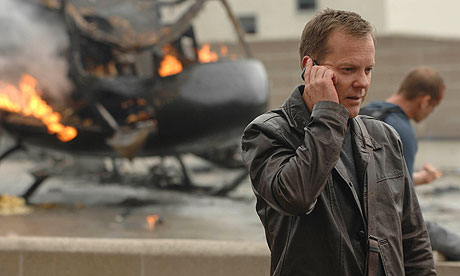 If you take into account that each episode ( minus ad breaks, recaps and credits ) is closer to 40 minutes long, you can watch 24 episodes in about 16 hours, meaning you can cram all 8 seasons into a week....
IF YOU DARE !!!
Add a comment above