Drag Queens Endorse Chick-Fil-A It's Hilarious!!!
Went down to the local Chick-Fil-A today to voice my appreciation. Well, not really local, it was 10 miles out of my way. There were so many people there I never actually got inside but it was well worth the trip.
Hope you enjoy this video of gay drag queens endorsing Chick-Fil-A and mocking the boycott.
Update to this event. Chick-Fil-A hit an all time one day sales record on their appreciation day. Even the ACLU came out in support of them. A few days later gays attempted to organize a "Kiss In" where they would make out with their partners in front of Chick-Fil-A's. There was almost no turnout and it was a complete failure. Score one for America, zero for the free speech hating left.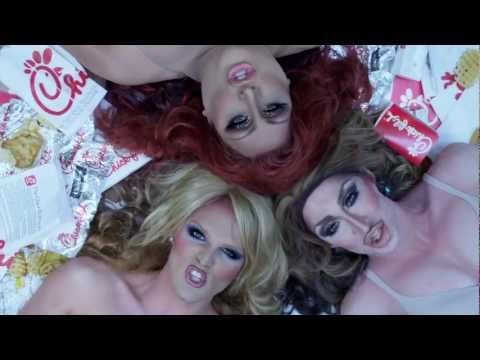 Add a comment above