Does a Chocolate Chip Grilled Cheese Sandwich Sound Delicious or Disgusting?
No, we're not making this up. Yes, chocolate chip grilled cheese sandwiches are a real thing. A baking experiment from The Cupcake Project found that chocolate chips and cheddar cheese actually go kind of good together... if you bake the cheese lightly into the cookies, that is. I'm still a little disturbed to try the recipe out, but wanted to share for some insight. How do you feel about it?

NEATORAMA.COM reports:

Like sardines and peanut butter, chocolate and cheddar cheese are two flavors that just belong together. Stef of The Cupcake Project stumbled upon this truth in her laboratory and shared it with the world. She's also developed an advanced version that involves frying the concoction on a griddle.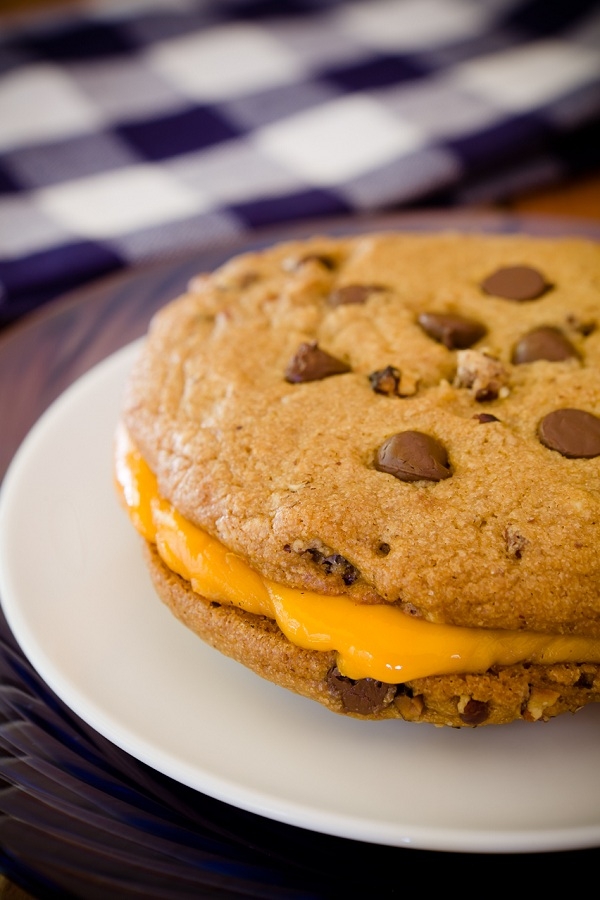 Read More: http://www.neatorama.com/2012/08/08/Chocolate-Chip...
Add a comment above