Designer Unveils 'Toy Story' Clothing Line: Fashion Do or Fashion Don't?
Do you love Pixar's "
Toy Story
" movies? Have you longed to throw Slinky Dog around your neck or dress like Woody all year long? If so, you're in luck. Bossini, a Hong-Kong based fashion label, has released a new line of "Toy Story" inspired clothing.
Women can rock a Pizza Palace alien dress or a tunic featuring cowboy rope and all of the characters. Accessories include a Slinky Dog muffler, a muffler that looks like Jessie's braid, a Pizza Palace alien purse, and Lotso shoe clips.
For the men, there is a western style Woody shirt. Additionally, for men, women, and children, there is a collection of sweatshirts, hoodies, and cardigans featuring various "Toy Story" characters such as the Bucket O Soldiers and Buzz Lightyear.
The entire collection can be checked out on
Bossini's Facebook page
or in the fashion shoot video below.
What do you think about Bossini's "Toy Story" collection? Is it a fashion do or a fashion don't?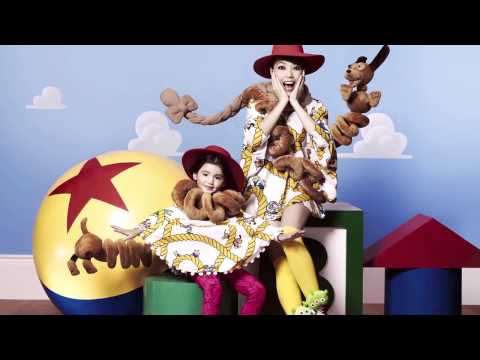 Read More: http://www.cartoonbrew.com/cartoon-culture/toy-sto...
Add a comment above