Deep Fried Soup Unleashed at KFC in Japan: Delicious or Gross?
Well, the saying is true. Anything can be fried. From meat to vegetables to butter to cookies, and now -- soup. Starting September 5th, KFC eateries in Japan will offer this deep fried treat to its customers. How do they describe the cooking process? "We bread the corn potage and cook it to a crisp." Yum?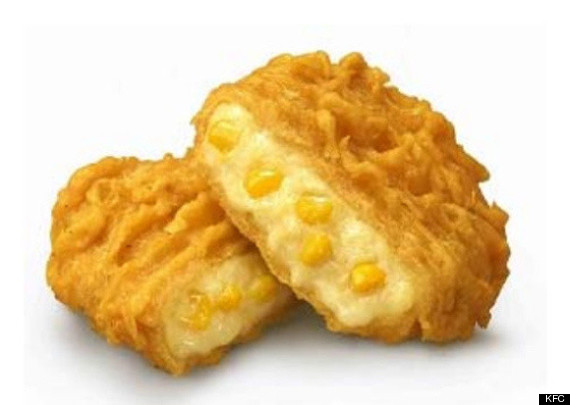 What do you think? Does fried corn soup sound delicious, or really gross? Do you wish you lived in Japan right now so you could buy this culinary creation, or is it best to pass on such a product... for your stomach's sake?
The more I look at it, the more I see the appeal. Am I making a huge mistake? You be the judge.
Read More: http://www.huffingtonpost.com/2013/09/03/deep-frie...
Add a comment above