Beer Gets Frozen 'Soft Serve' Foam Added So It Will Stay Cool: Brilliant or Bogus?
Japan
is usually the home of many creative things
-- and this time is no exception. Japanese beer maker Kirin has come up with a way to prevent beer from getting warm, an occurrence that's ever-so-frustrating to the slow beer drinker. And just how are they going to do it? By topping off the beer with a special frozen, "soft serve"-looking foam top.
Ichiban Shibori Frozen Draft is the name of the new invention -- and it acts as an insulating lid for the beverage, keeping it cool for at least 30 minutes (that's plenty of time to drink a glass of beer, right?) Because of the foam, the beer is cooled to 23 degrees Fahrenheit and continuous cool air is blown into the special mix. Frankly, we don't care what the frozen foam consists of -- as long as it keeps our beer cool! Do you think this new frozen foam is brilliant or bogus?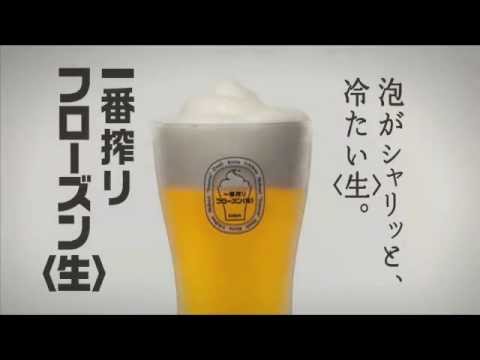 Add a comment above