Would You Go to a Naked Gaming Party?
At first glance it might seem crazy: parties where people play video games in the nude? At second glance ... nope, still seems crazy.
According to a new video, young people are taking it all off in parties all across New York City, taking social gaming to a new level.
"Playing naked is just a different gaming experience," according to nude gamer Lucia. "I mean you don't have to worry about your cell phone vibrating in your back pocket, or your jewelry or your clothes bothering you. You really can focus your five senses on the game."
Ah, but before you go scouting for nude gaming clubs in your area, we have bad news: it's
all part of an advertisement
for a video game accessory called Xtendplay. It's mentioned in the video, though most viewers' eyes are drawn to ... other things.
According to The New York Daily News, the carefully staged video, created by James Percelay and Michael Krivicka of the marketing agency Thinkmodo, amassed over 100,000 views on YouTube and was picked up by dozens of blogs.
Did Xtendplay get its money's worth with the campaign? According to the article, they've seen their Web page traffic spike 41% in a day.
Of course, now that the idea's out there, who knows when we'll start seeing real-life naked gaming parties. Are you up for it?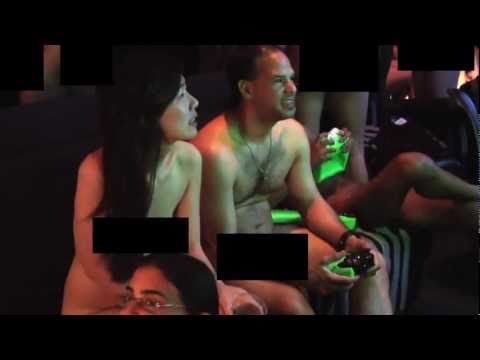 Read More: http://kotaku.com/5804950/theyre-nude-theyre-gaming
Add a comment above