Wizard of Oz Suicide: Did the Munchkin commit suicide during a scene of the movie?
The Wizard of Oz is a great classic movie. But did you know that one of the characters who played the Munchkin commit suicide during the filming? In fact, in a scene from the Wizard of Oz you can actually see the Munchkin committing suicide by hanging itself in the background. Is not clearly visible, but if you look closely the suicide happens. The suicide scene allegedly takes place when Dorothy, the Scarecrow, and the Tin Man head down the yellow brick road, on their way to Emerald City. Deep in the background, a dark figure can be seen. Some say that a distraught munchkin hanged himself. The story says that he was upset because the female munchkin that he loved didn't feel the same way for him. He then decided to kill himself right on set. Others say that it was a clumsy stagehand who accidentally fell out of a prop tree onto the set, getting caught in a cable of some sort, and was strangled to death. This is my biggest concern, if an actual suicide did happen, why would they keep it on the final movie? Why not just redo the scene? Why not edit the scene out. In the newer DVD version of this movie, this scene has been taken out. We'll probably never know what really happened on set but what do you think?
Suicide scene: Look closely in the background. The munchkin commits suicide in the movie.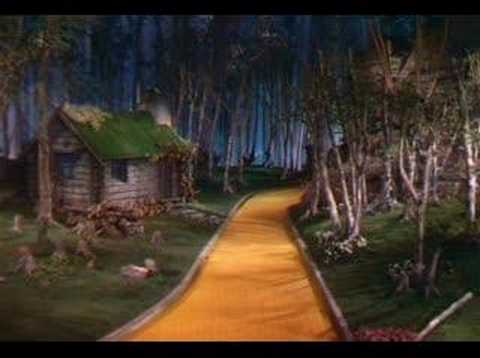 A closer look: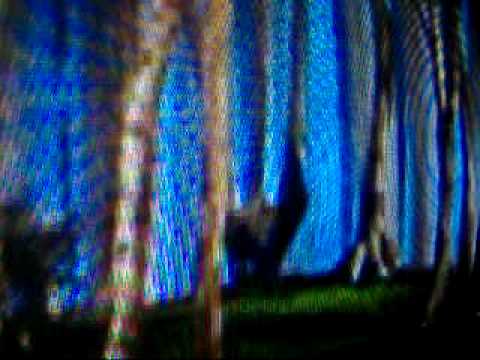 Add a comment above