Willow's New Song: Can You Relate to the Music of a 10-Year-Old?
Willow Smith has released her first single since
"Whip My Hair"
rocked the charts in September, and in it she promises that this song is "only the start."
Like "Whip My Hair," "21st Century Girl" is a fun, danceable, feel-good song -- kind of like something off of
Rihanna
's or
Katy Perry
's latest albums, but thoroughly appropriate for a 10-year-old. However, this time the lyrics are more aggressive, flaunting her newfound success and fashionability like a true
pop star
.
She sings, "I feel like I can take over the world, if only I get my dreams out. Pull gold from my soul, pull diamonds from my heart. That new girl thinkin', and this song is just the start!"
We're looking forward to her debut album, which she confirmed was in the works via Jay Z's Roc Nation label, though there's still no word on when the album will be released.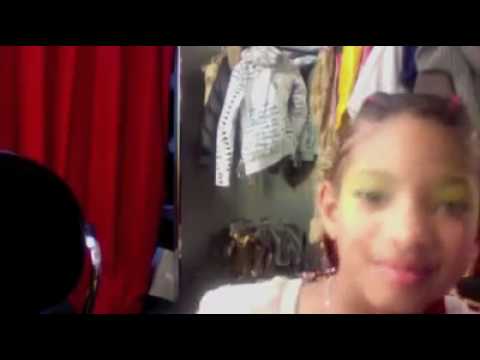 Read More: http://content.usatoday.com/communities/entertainm...
Add a comment above