Willow Smith, 11, Shows Off Tongue Piercing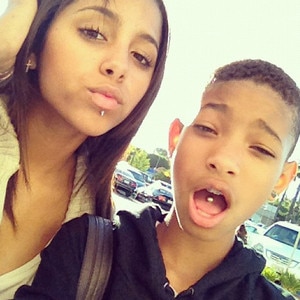 web.stagram
Some 11-year-old girls are begging their parents to get their ears pierced, but not Willow Smith. In fact, Will Smith and Jada Pinkett Smith's preteen daughter already appears to have a tongue piercing!
The precocious "Whip My Hair" singer showed off her silver stud in an Instagram photo posted this weekend. The friend pictured with her, however, posted a similar Instagram photo of the two girls with the hashtags "#fake #dontjudge #justhavingfun"
So what do Willow's famous 'rents think about her edgy new hardware—real or fake?
Read more:
http://www.eonline.com/news/willow_smith_11_shows_off_tongue/...
Add a comment above