Who's More Talented: Daniel Radcliffe or Darren Criss?
You probably haven't heard of Darren Criss, but you might have seen him as Blaine Anderson, an openly gay character on "
Glee
," or in his very own viral "Harry Potter" musicals.
And you'll be hearing a lot more about him now, because he was picked to replace
Daniel Radcliffe
on Broadway as the lead role in "
How to Succeed in Business Without Really Trying
."
Notice, that's the real Harry Potter he's replacing. Coincidence? Maybe.
E! is trying to paint the story in a darker hue by suggesting Criss is trying to ride Radcliffe's coattails to the stars, as if shooting for the same roles as
the
Harry Potter will somehow catapult him to the top.
They're calling it the "Radcliffe express to fame."
As we mentioned, Criss played Harry Potter in the YouTube viral musicals "A Very Potter Musical" and "A Very Potter Sequel."
Coincidence, perhaps, but we're not buying the whole "sinister plot" theory. If anything, Criss is a fan of Radcliffe and honored to be taking the reins from a big name with similar interests.
Whatever the case, this is sure to give Criss' career a major boost. It's his first Broadway show, and he's coming fresh off the set of one of television's most popular series.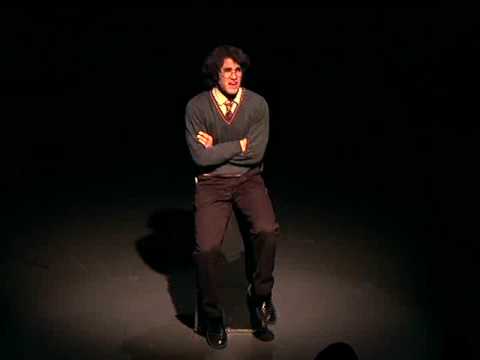 Add a comment above