Who Was the Worst Oscars Host of All Time?
SLIDESHOW: Who Was the Worst Oscar Host Ever?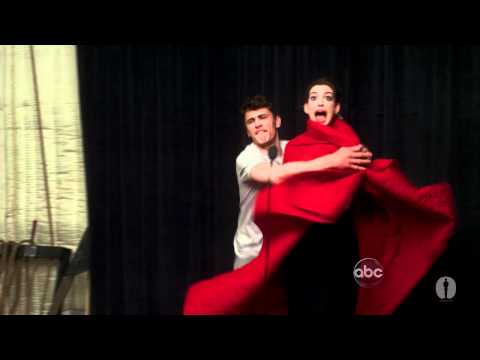 1 of 7
Francaway
We can't imagine how nervous Anne Hathaway and James Franco must be. They're about to co-host the Oscars, Sunday, Feb. 27. Will they nail it?
Who Was the Worst Oscars Host of All Time?
We all know that a good awards show is nothing without an
entertaining host
. And with the Oscars just a few days away, we wonder if co-hosts Anne Hathaway and
James Franco
will deliver.
Hathaway, who was nominated for an Oscar for Best Actress for "Rachel Getting Married," doesn't really seem qualified to entertain 40 million people. That said, she did score rave reviews at the 2009 show when she performed a song-and-dance routine with host Hugh Jackman.
Franco is a much stranger choice. The handsome young actor is a nominee this year for best actor in "
127 Hours
" -- but nothing about him screams "Oscar host." OK, maybe the fact that he was on "General Hospital" helps him out.
For years, the Oscars have been desperate to attract a younger audience -- which is why
last year's choice of Steve Martin and Alec Baldwin was kind of surprising
.
This year's hosts are both under age 33, and the Academy is betting they'll attract peers in their age group. But will the stunt work, or will Hathaway and Franco land in the garbage heap of the stankiest hosts ever?
From David Letterman to Chris Rock, click through our slideshow and let us know: Who was the worst Oscars host of all time?
Add a comment above
More polls by SodaHead Slideshows