Which Summer Movie Are You Most Psyched About?
SLIDESHOW: Which Summer Movie Has You Psyched?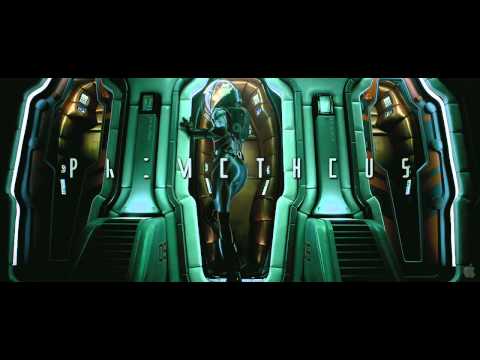 8 of 8
"Prometheus"
We haven't really heard much buzz about "Prometheus" (in theaters June 8), but the fact that it's helmed by "Alien" director Ridley Scott is intriguing.
Which Summer Movie Are You Most Psyched About?
413 votes

36%

132 votes

12%

124 votes

11%

67 votes

6%

214 votes

19%

76 votes

7%

43 votes

4%

67 votes

6%
"The Avengers," this summer's first major blockbuster, hits theaters next Friday -- and it's already a hit. What's that you say?
The superhero flick, which features Iron Man (Robert Downey Jr.), The Hulk (Mark Ruffalo), Thor (Chris Hemsworth) and
Scarlett Johansson
in a skin-tight Black Widow costume, grossed $17.1 million from 10 foreign countries in its first day in theaters on Wednesday,
E! Online reports
.
In other words, it's rolling out internationally first, and it already set records in Taiwan and New Zealand. It's also getting great reviews, with a 96 percent fresh rating on Rotten Tomatoes.
But there's plenty more where that came from. Experts say "The Dark Knight Rises," the final chapter in Christopher Nolan's "Batman" trilogy, might be the biggest film of the summer (or even the year) when it hits theaters on July 20.
"Twilight" fans have already marked their calendars: Kristen Stewart is back in another girlie blockbuster, playing Snow White in "Snow White and the Huntsman" on June 1. And Will Smith and summer just go together somehow, so expect cash registers to ring when "Men in Black III" hits theaters on May 25.

From "The Avengers" to "Dark Knight" to "The Amazing Spider-Man," click through our slideshow and let us know: Which summer movie are you most psyched about?
Add a comment above
More polls by SodaHead Slideshows