What Was the Top Viral Video of 2011?
SLIDESHOW: Top Viral Video of 2011?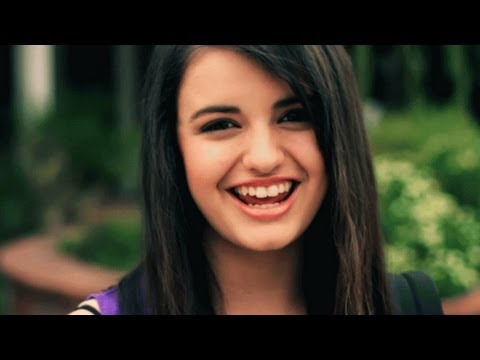 1 of 10
Rebecca Black's "Friday" (Official Music Video)
The most "disliked" video ever to hit YouTube, Rebecca Black's "Friday" propelled the 14-year-old to viral video infamy. And we're still trying to get those dang lyrics out of our heads. "Partyin', partyin' (Yeah!)"
What Was the Top Viral Video of 2011?
226 votes

30%

86 votes

11%

84 votes

11%

37 votes

5%

64 votes

8%

37 votes

5%

88 votes

12%

29 votes

4%

34 votes

4%

33 votes

4%

39 votes

5%
With the right combination of comedy, cute kids, talent, complete lack of talent, and (of course)
cats
you may have a
viral video
on your hands. We've combined 10 of our favorite, must-see viral videos of 2011.
Whether you loved her or loved to hate her, there's no denying that
Rebecca Black's
"Friday" was one of the most unforgettable (unfortunately)
viral videos
of 2011.
Another Internet singing sensation, 8-year-old Sophia Grace Brownlee from England, is arguably already more talented than Black, and she is certainly more adorable. We see stardom in her future!
Speaking of adorable, Bruce and Esther Huffman are one of the cutest elderly couples we've ever seen, even if they don't know how to use a webcam.
Ted Williams has one of the most amazing speaking voices we've ever heard and we're rooting for him to get his life together and make the most of it!
If you prefer funny videos, you probably enjoyed Anderson Cooper's giggle fit, the woman who walked into a fountain while texting, and
Jimmy Kimmel's
Halloween candy prank--so much crying!
And when it comes to 2011's top viral videos, who can forget Lily's Disneyland surprise, "The Force" Super Bowl Commercial, and, of course, the honey badger!
What about you? What do you think was the top
viral video
of 2011?
Read More: http://newsfeed.time.com/2011/12/09/the-top-10-vir...
Add a comment above