WATCH > 'Woman in Black' Trailer: Excited to See Daniel Radcliffe in His First Post-Potter Movie Role?
Daniel Radcliffe
is quickly putting his wizarding days behind him. In February 2012, the 22-year-old actor will appear in his first
post-"Harry Potter"
movie: a seriously creepy horror film.
In "Woman in Black," which is based on the 1983 novel by Susan Hill,
Radcliffe
plays a young lawyer named Arthur Kipps. After being dispatched to sort out the affairs of a recently deceased client, Kipps discovers that the nearby town is haunted by the ghost of a scorned woman.
From the trailer, it appears like the movie will use many typical horror-movie cliches: dreary weather, creepy children speaking in rhymes, toys that move of their own volition, bloody writing on the walls. Though not the most original, these elements are still very effective in setting an eerie mood, and it will certainly be interesting to see
Radcliffe
tackle a new genre.
"If I had been taking some time off and not doing stuff, I think the temptation in terms of the media and the public, to a certain extent, is [that] if you don't hear from a child star for a while, you can kind of condemn them to the been-and-gone pile,"
Radcliffe
told MTV News. "I wanted to make sure that didn't happen."
But as MTV points out, while the "Woman in Black" trailer demonstrates that
Radcliffe
is excellent at staring at things, it is hard to tell what kind of creative range he will bring to the role. We'll just have to wait and see for ourselves.
What about you? Are you excited to see Daniel Radcliffe in his first post-"Harry Potter" movie role?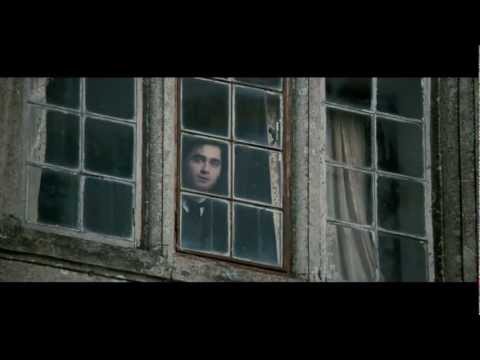 Read More: http://www.mtv.com/news/articles/1669407/daniel-ra...
Add a comment above