WATCH > 'The Girl With the Dragon Tattoo' Trailer: Will It Live Up to the Hype?
You've probably heard of "The Girl With the Dragon Tattoo" in passing, at least. The 2005 best-seller released one year after Swedish author Stieg Larsson passed away made huge waves in pop literature circles, so it was only a matter of time before someone turned it into a movie.
That someone is David Fincher, director of "Fight Club" and "
The Social Network
."
He's also using the same team of collaborators he worked with on "The Social Network," including the same producer, editors, production designer, cinematographer, sound designer, casting director, and composers (Trent Reznor and Atticus Ross).
The screenplay was written by Academy Award-winning screenwriter Steven Zaillian of "Schindler's List" and "Gangs of New York" fame. He also re-worked David Mamet's "Hannibal" screenplay for the 2001 film.
The latest trailer for "The Girl With the Dragon Tattoo" is longer and slower than the previous trailer, and it reveals a lot more about the actual storyline.
From the trailer we can see the movie is a suspense thriller about perverted human nature that focuses on two characters, a middle-aged investigative journalist played by "
Cowboys and Aliens
" star Daniel Craig and a young hacker with a troubled past played by "Social Network" actress Rooney Mara.
Given the film's stellar crew and promising cast, it will probably deliver. But keep in mind, if all goes according to plan, this is only the first of three movies in the unfinished "Millennium series" Larsson left behind. So they'll have to keep it up for an entire
trilogy
.
"The Girl With the Dragon Tattoo" will be out on December 21.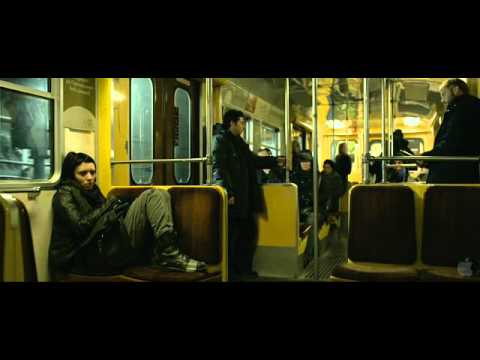 Add a comment above