WATCH > New 'Dark Knight Rises' Trailer: Worth the Hype?
The "
Dark Knight Rises
" teaser that came out in July was hardly enough to keep fans satiated, but Christopher Nolan and crew finally have a full-length trailer to whet your Arkham appetite. The trailer premiered before "Mission: Impossible - Ghost Protocol" this weekend, and it's got everyone talking.
The trailer is naturally impressive in its visuals, but restrained with its audio. There are a few very intense scenes that are played with no sound at all, making the action that much more ominous. There's little to be said for the storyline, but the trailer's tone is everything -- eerie, suppressed, and hair-raising. It's a pity Nolan and
Christian Bale
will be pulling out of the franchise after this, but there's something to be said for ending on such a strong note. (If it delivers, that is.)
We'll switch this out with the official version once it's released online, but until then you'll have to settle for an in-theater recording.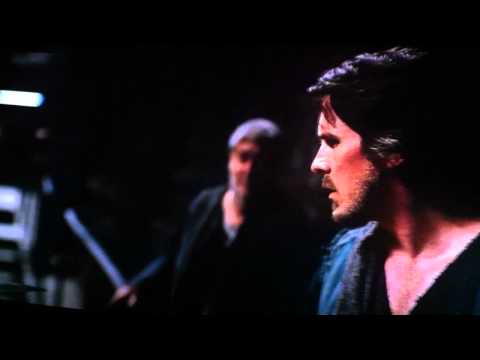 Add a comment above