WATCH > Do You Want to Play at Caine's Arcade?
Caine's
Arcade
might not have the glitz of your local Dave and Buster's, but it has something no chain arcade will ever have -- the heart of a 9-year-old boy. When Caine first built a cardboard arcade in the front room of his dad's East L.A. used auto parts shop, he was happy to get a single customer. Luckily, that first customer had a plan.
When filmmaker Nirvan Mullick stumbled upon the 9-year-old's creation, he was so intrigued he decided to promote it with a viral video. To do it, Mullick created a "flash mob" event on
Facebook
, and it quickly hit the front page of Reddit. Since then, Caine has raised more than $80,000 -- enough to set up a scholarship fund. But we couldn't do his story justice with words. You have to watch the video -- and then let us know: Would you play at Caine's Arcade?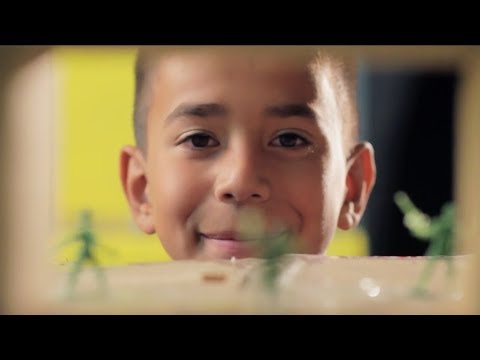 Add a comment above