WATCH > Are You a Fan of 'Gangnam Style'?
Music
2012/09/16 23:19:37
Psy's "Gangnam Style" is YouTube's latest sensation and now the Korean rapper is making the U.S. media rounds—appearing on the
MTV Video Music Awards
,
The Ellen DeGeneres Show
,
The Today Show
, and
Saturday Night Live
. As of press time, the "Gangnam Style" video had over 188 million views, making it the most watched
K-pop
video in YouTube history.
The music video features a tuxe-wearing Psy doing his funky horse-riding dance to an incredibly catchy beat in a number of upscale locales. As Psy explained on
The Ellen Degeneres Show
, one of the themes of the video, and Korean Gangnam district for which it's named, is "dress classy, dance cheesy." The Gangnam district is an affluent and trendy area of Seoul, which Psy compared to Beverly Hills.
"Gangnam Style" was released on July 15, became a hit in Korea, and has now become a worldwide sensation. According to the
LA Times
, "Essentially, the song is about finding the perfect girlfriend who knows when to be refined and when to get wild." It is the first
K-pop
song to hit #1 on iTunes.
If you're not a fan already, check out the video below to see what you've been missing!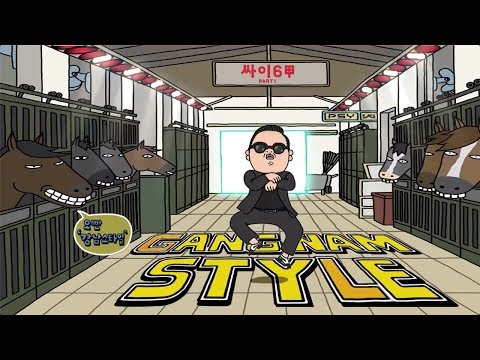 Read More: http://content.usatoday.com/communities/entertainm...
Add a comment above