'Two and a Half Men' Star Apologizes for Comments About Show: Do You Think He Should Be Fired?
In a desperate attempt at damage control, Angus T. Jones -- the actor who plays the "half man" on "Two and a Half Men" -- has apologized for his less-than-positive comments (to put it lightly) about the show he currently works on.
"I apologize if my remarks reflect me showing indifference to and disrespect of my colleagues and a lack of appreciation of the extraordinary opportunity of which I have been blessed. I never intended that." Jones said in a statement released by his publicist. "Without qualification, I am grateful to and have the highest regard and respect for all of the wonderful people on Two and Half Men with whom I have worked and over the past ten years who have become an extension of my family."
In other words, "Please don't fire me!" Do you think the young actor should be let go for his previous comments calling the sitcom "filth"? Or was it a momentary lapse of judgement and does he deserve a second chance?

CNN.COM reports:

A day after a video posted online showed him describing "Two and a Half Men" as "filth" and advising viewers to stop watching the sitcom, actor Angus T. Jones apologized to the show's cast and crew Tuesday.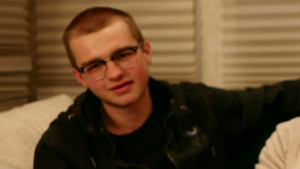 Read More: http://www.cnn.com/2012/11/27/showbiz/angus-jones-...
Add a comment above