Turn Anything Into a Game Controller: Wonderful or Pointless?
Jay Silver and Eric Rosenbaum, final-year PhD students at the
MIT
Media Lab, are working on an "invention kit" that can turn literally anything into a
keyboard
button -- apples, bits of clay, your little brother, anything. They were shooting for $25,000 in funding by June 12 when they launched the project's Kickstarter page, but already have more than a quarter of a million dollars in pledges.
To explain how the device works, they write, "Alligator Clip two objects to the MaKey MaKey board. For example, you and an apple. When you touch the apple, you make a connection, and MaKey MaKey sends the computer a keyboard message. The computer just thinks MaKey MaKey is a regular keyboard (or mouse). Therefore it works with all programs and webpages, because all programs and webpages take keyboard and mouse input." That means you could realistically play "Call of Duty" with a mouse and a pile of bananas. But does it sound like a wonderful idea, or a pointless invention?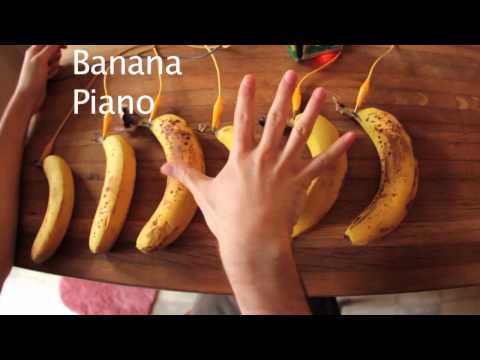 Add a comment above