Tony Bennett Tops the Charts at 85: Wonderful or Whatever?
Tony Bennett stepped back into the spotlight during the MTV VMAs in August when he introduced a tribute to the late
Amy Winehouse
, with whom he had recently recorded a version of "Body and Soul" for "Duets II." The collaboration album was released on September 20 in honor of Bennett's 85th birthday.
Now, "Duets II" sits at the top of the Billboard 200 -- above
Adele
, above Lady Antebellum, above Lil Wayne and way above the Red Hot Chili Peppers. The highest Bennett's first duet album, "Duets: An American Classic," ever got was the No. 3 spot. But as luck would have it, Bennett actually sold more copies of his first, lower-ranking duets album (202,000) than he did for this one (179,000).
However, this time, he also qualified for a new honor. According to Entertainment Weekly, the success of "Duets II" has made Bennett the "oldest living artist ever to make it to the top spot." Go ahead and rack your brains, but you won't find anyone else topping the charts at 85. In fact, not even close. The previous title-holder, Bob Dylan, was only 67 years old.
With all the hype surrounding the Winehouse duet, it's easy to forget the rest of the guests on "Duets II." Bennett teamed up with
Lady Gaga
, John Mayer, Norah Jones, Josh Groban and 12 other world-class singers from a variety of genres and singing styles. If it weren't for Bennett's consistency, we'd think he was snatching at coattails. As it stands, it's simply an impressive meeting of equals.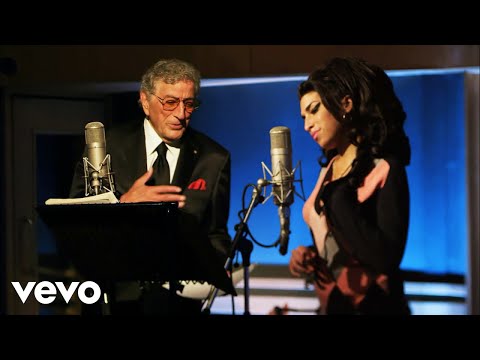 Add a comment above