TOM CRUISE DELIVERS AGAIN AND AGAIN ARE YOU EXCITED TO SEE; "ROCK OF AGES?" Tom Cruise owns 'Rock of Ages'
Tom takes it and still can delivers a great performance, and he also does the singing.
Still, the challenge of a full-blown musical has apparently not been something he's been in a hurry to tackle, perhaps wary of undercutting his action-man credentials. Turns out, some things are worth waiting for.
I don't know how much they may have finessed his vocal tracks, and it doesn't matter. He owns "Rock of Ages," an addled tribute to '80s hair metal, from the very minute he appears. He emerges hazily from underneath layers of discarded groupies in a palatial hotel suite, sporting gunslinger body art and outrageous crotch jewelry, dispensing intensely eccentric, deeply fried philosophical nuggets before stumbling into the indoor Jacuzzi. Ladies and gents, meet Stacee Jaxx, God of Rock.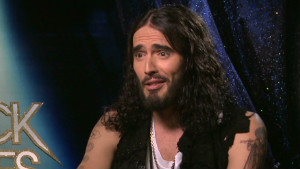 Brand: Baldwin kiss 'titillating'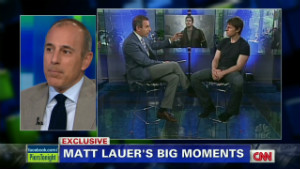 Lauer on infamous interview with Cruise
A caricature of already larger-than-life personalities Axl Rose and Steven Tyler, Stacee is very much a supporting character in Chris D'Arienzo's Tony-award-winning 2009 musical. But he's also the star of the show, the one everybody else is dying to see, to make or to emulate. Cruise has the charisma to sell all that even as he shows us a boozed-up captive to celebrity, sex and ego. When he does perform, he's electric. However, Cruise is just as good in the dialogue scenes, whether it's messing with club owner Alec Baldwin's vulnerable brain or fending off an increasingly hot-under-the-collar "Rolling Stone" features writer (Malin Akerman).
Add a comment above