'Toddlers & Tiaras' Spinoff: Just as Bad as the Original?
As if "
Toddlers & Tiaras
" wasn't getting enough criticism as it is, TLC is getting ready to air a six-episode
spinoff
series called "Here Comes Honey Boo Boo," starring Alana Thompson from the original series. The series will focus on Thompson's family life, instead of the world of toddler beauty pageants, so critics of the original series might find something a little more substantial. Maybe.
The Thompson family consists of dad "Sugar Bear," mom June, 17-year-old "Chickadee," 15-year-old "Chubbs," 12-year-old "Pumpkin," and of course, 6-year-old Alana. TLC describes them as "unapologetically outrageous" -- just what reality TV junkies want to see. The show airs August 8. But does this sound any better than "Toddlers & Tiaras" or is it just furthering its negative aspects?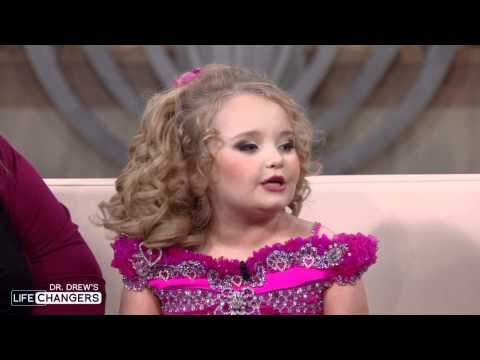 Add a comment above