The mobile game "Candy Crush Saga" has quickly become one of the most popular on the market. Have you played it?
It all starts with a level you can beat within seconds. You slide three of the same color candy together and they burst. As those disappear you move on to find four more matches. It seems trivial, even boring or banal at first, but if you're not sucked in you're an anomaly. Successive levels pull you in with obstacles and challenges, all of which are based around that simple task of swiping and matching small pieces of candy.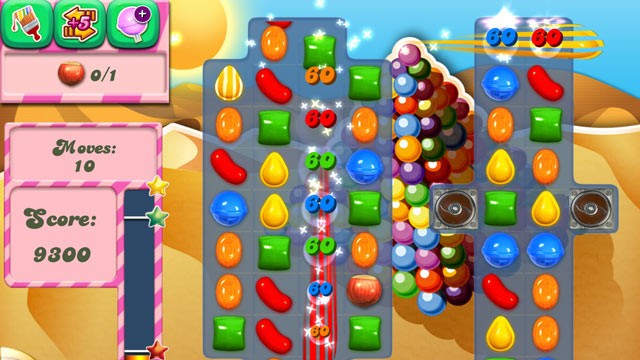 Leah Kahn, 36, is one of those people who has been pulled in by the force of "Candy Crush Saga," playing the game at least five or more times a day on her iPhone. And she is one of many. According to King, the maker of the hugely popular game, 15.5 million people are crushing candy multiple times a day.
In the past couple of months the mobile game has become the most popular game on Facebook and among the top apps in the Apple App Store and the Google Play Store. According to King, the maker of the game, it's being played more than half a billion times a day on mobile just alone.
Read More: http://abcnews.go.com/Technology/candy-crush-saga-...
Add a comment above