The Fastest Man On Ice. Apolo Ohno On Ice And Off Is A Class Act.
The USA team is a long-shot from winning the 5,000 m Winter Olympics relay. Favorites include South Korea and China, with the United States expected to not even claim a medal. But that could change with Apolo Ohno on the team. Ohno has soared in the Olympic short-track category and has already taken home two medals.
Ohno helped the USA team win second place in the same category during the ISU World Cup, where Ohno made a dramatic comeback and brought the crowd to their feet. He is said to be the fastest man on ice with a special talent for acceleration that is beyond superhuman.
Apolo is not only impressive on ice, he also a fun-loving guy. As a contestant on "Dancing with the Stars, " he was a good sport who dove into the art of dancing. Ohno, as a philanthropist, worked with The Salvation Army and the Clothes off our Back Foundations, as well as helped raise funds for a Ronald McDonald House in Seattle after the 2002 Winter Games. He helped raise $20,000 for Nikkei Concerns, a provider of care and services for Japanese elders living in the Pacific Northwest, and later that year, Ohno joined Senator Ted Kennedy in Washington, D.C. to show the importance of math and science education by helping launch the "Math Moves U Hippest Homework Happening" program, which gave students the opportunity to do math homework online with celebrities and athletes.
Check out the video below of how Apolo Ohno trains for the Olympics!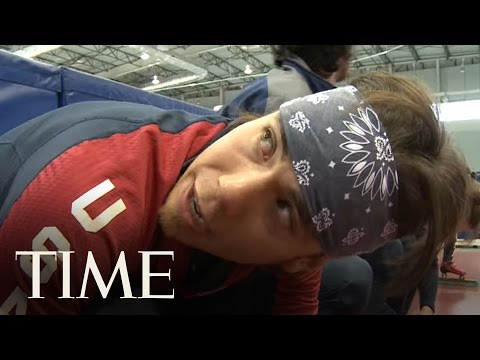 Add a comment above