The CANDIRU CATFISH-- So Maybe You'll Be Interested In My Line Of Cast Iron Swimwear, Senor and Senorita? LOL!
The original title of this blog was: "Candiru Catfish- Whether You Have A "Hoo-Ha" Or A 'Woo-Woo" This Vamp/Fish Will Give You The "Willies"!
---
I'm creating this blog at the request of CB (My good friend, Cheryl) who believes that it will serve as a pubic.... make that-- Public Service, as it were...

My attitude is one of amazement and humour that such a creature exists:
The Candiru is one of several species of Vampiric/Carnivourous tiny catfishes that are known to inhabit warm, mainly stillwater ponds and lakes in South America. It is by their documented feeding habits, That they make even the feared and more widly known Pirahna look like cute little guppies in comparison...
This fish is known for it's infamous attacks on unsuspecting bathers genitalia ( Hoo-Ha's and Woo-Woo's-- I'm cleaning up the language for the sake of the censors...)
This tiny monster is attracted to the urine and blood of Humans and other animals and is known as a fast and powerful little swimmer... It's size of about 3 to 4 inches and less than 1/4 inch wide is what makes it dangerous to Humans...
This scale-less, smooth little Dracula/Tasmanian Devil combo can insert itself in the Urethra of Males and the Va-Jay-Jay's ( Thanks, Oprah) of Females and expand it's backward facing, sharp fins to make removal by hand impossible... It will then start sucking blood and eating all the flesh it can consume, causing severe damage and even death to itself and it's unlucky host...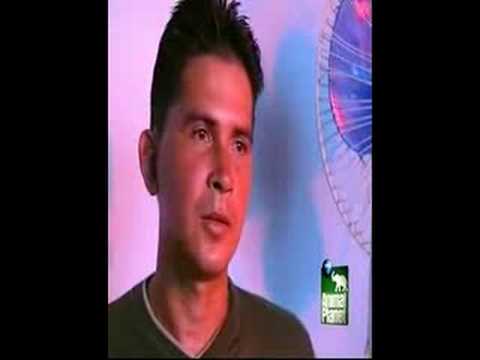 Although the Candiru's normal prey is usually other fish-- It goes after their gills, this beastie really isn't concerned about where it's meal is coming from, I would advise you folks who happen to vacation in areas like this, to wear Industrial Strength bathing gear, and please "Hold Your Water" until you can relieve yourselves safely.
More about this monster:
http://en.wikipedia.org/wiki/Candiru
Why a Candiru will probably not want to attack me...
My coffee is so darn powerful that I have to chase down the damn pot and hit it with a heavy object in an attempt to subdue it long enough so's I can pour a cup of the stuff to drink...
My fluidic features ( That's Pee, Y'all) also contain a measurable charge of electricity, as a result of being whacked by lighting years ago... It is said that "Whatever doesn't kill you, makes you stronger!"
So "Bring It!" Mr, Candiru! I've got an "Electric EEL " Just-a-waitin' for Ya! LOL! :)
About Me
The Latest From SodaHead
Film
Ethan Hawke's new film has been panned by critics, but moviegoers clearly approve.

Despite the popularity and longevity of her work, none of Judy Blume's books have been successfully translated to film. Until now.
Music
If you prefer seeing artists up close rather than on the jumbotron, you should look into attending a small music festival this summer.

It's easy to get sick of Kanye West, but at the end of the day, all that matters is his music.
TV
Holy amazing new show, Batman! Before Penguin, Catwoman, Riddler and -- yes -- even Batman, there was the place they all grew up: Gotham.