'The Bachelor' Brad Womack Proposes to Emily Maynard in Finale: Did He Make the Right Choice?
In an epic finale to the 15th season of "The Bachelor," second-time contestant Brad Womack not only made a decision this time, but made
the ultimate decision
by proposing to...
Emily Maynard!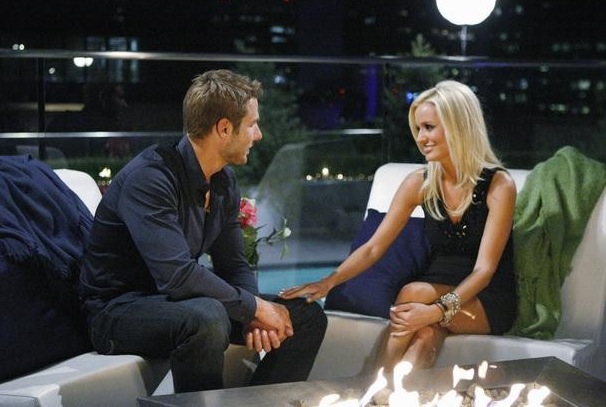 He told the overwhelmed winner, "You're so much more to me than a leap of faith. You're the one. You're my once in a lifetime. I'm asking you to
give me your forever
. Please let me be your best friend, let me protect you and your beautiful daughter and please give me the opportunity to love you for the rest of your life."
This was 38-year-old Womack's second time on "The Bachelor." He starred in the show's 12th season in 2007, but ended up rejecting all 25 contestants. This year, Womack was clearly torn between his two finalists, Maynard and Chantal O'Brien, but seemed more ready to commit.
Leading up to the final decision, Womack mentioned, "If everything works out, I will marry [Chantal]," but after his mom met Emily she said, "I think I'm looking at the girl that you're about to
marry
."
Read More: http://www.usmagazine.com/moviestvmusic/news/bache...
Add a comment above