Taylor Swift Performs Song From "Red" on Letterman: Best Breakup Song?
SLIDESHOW: Best Breakup Song?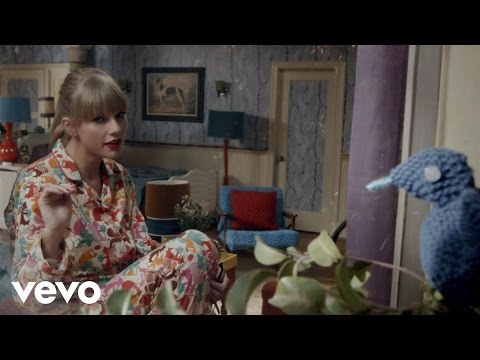 1 of 8
Taylor Swift - We Are Never Ever Getting Back Together
Swift's kiss-off to Jake Gyllenhaal (apparently) is one of the catchiest songs of the year.
Taylor Swift Performs Song From "Red" on Letterman: Best Breakup Song?
1,031 votes

39%

196 votes

7%

272 votes

10%

85 votes

3%

381 votes

14%

159 votes

6%

327 votes

12%

218 votes

8%
Taylor Swift's new album "Red" is a great collection of pop hits, many of which refer to a breakup. Last night she appeared on "The Late Show With David Letterman" to perform the title track from the album, wearing all black accented with a bright-red guitar and lipstick.
"Red" is already set to break sales records and is currently on track to sell over a million copies within its first week. If it does so, Swift will be the first woman in the Nielsen SoundScan era (since 1991) to have two albums that sold a million copies in one week.
Billboard
is reporting that 500,000 copies of the album were sold on the first day of release alone, and at this rate she's sure to pass Mumford and Sons' sales record for the year of 600,000 units. "Red" is also receiving a sales boost from an unlikely source, as copies of the album are being sold alongside pizzas from the delivery chain Papa John's.
With Swift's latest breakup anthem burning up the singles charts, it joins the ranks of some of the most memorable heartbreak-inspired hits. Check out the gallery and let us know: What's your choice for the best-ever breakup song?
Add a comment above
More polls by SodaHead Slideshows