'Sweet Caroline' No Longer Welcome at Penn State Football Games: Appropriate or Overreaction?
Penn State football fans now have less to cheer about this season. Graham Watson of Yahoo! Sports writes, "Sweet Caroline," which is a big fan participation song during games, is being cut because of the lyrics, more specifically the line "touching me, touching you."
Penn State made this decision in reaction to the conviction of Jerry Sandusky, the assistant coach
who sexually abused children.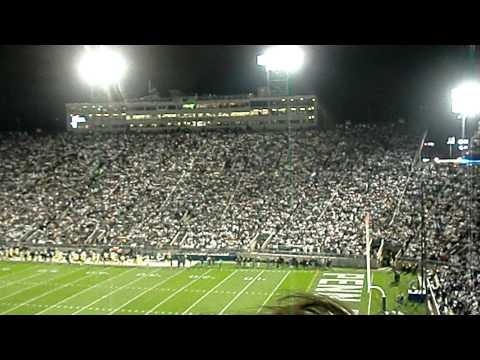 Penn State received heavy sanctions from the NCAA and several players transferred out of the football program.

SPORTS.YAHOO.COM reports:
Don't expect to hear Neil Diamond's hit "Sweet Caroline" at Penn State football games this season. According to Cory Geiger, a writer for the Altoona Mirror, the song has been cut from the rotation along with several other tunes...
Read More: http://sports.yahoo.com/blogs/ncaaf-dr-saturday/sw...
Add a comment above