Stellar Revival Reps Rock and Roll: Who's Carrying the Torch for Rock Music Today?
Music
2012/05/07 19:17:33
Stellar Revival thinks of their music as "an homage to people who are different and really stand out ... someone who perseveres and goes against the grain." And in an age of endless revision and transient "new genres" -- dubstep, post-dubstep, chillwave, whatevercore, jazzstep, slip hop -- there's no better way to stand out and persevere than to to harness a timeless tradition like rock and roll and make it your own.
Rock and roll, defined by '50s and '60s legends like Elvis Presley, Buddy Holly, The Rolling Stones, and The Who, is easily as rich and diverse as any contemporary movement, but maintains a strong tradition in songwriting, attitude, and approach. For Stellar Revival, the band that best encompasses the idea of rock and roll today is Foo Fighters, lead by former Nirvana drummer Dave Grohl. Foo Fighters' Grammy-winning riffs have been carrying the torch for 18 years, but they can't do it on their own. Stellar Revival is up for the challenge.
Stellar Revival's first single, "The Crazy Ones," is about "people who don't take 'no' for an answer." Frontman Rino Cerbone says, "To me, those are the crazy ones. I think that's a force to be reckoned with and we need more of them." In a new press kit, the band discusses their approach to rock, the video for "Crazy Ones," a couple of other songs off their upcoming album, and most importantly, the tradition of rock and roll. Who do you think is carrying the torch today?
And while you're at it, check out Stellar Revival's
Facebook
or
Twitter
page!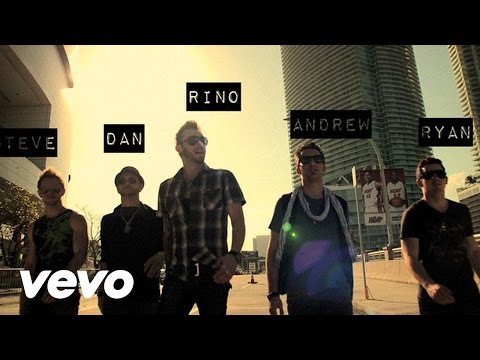 Add a comment above