Should Kids Learn About Loss From 'Sesame Street'?
Since the indescribably horrific mass shooting in Newtown, Conn. last week, experts have been advising parents to tell their children the truth about what happened in a way they can understand -- and shows like "Sesame Street" have proven effective at dealing with tough topics like loss.
Emanuel Maidenberg, an associate clinical professor of psychiatry at UCLA, recently told
TIME
that parents should tell them happened "in their language," adding "let them know that this is something that doesn't happen very often and they are safe."
As TIME points out, "Sesame Street"'s "tempered, easy-to-understand dialogue" makes it a great at explaining "touchy subjects." In particular the episode "Farewell, Mr. Hooper" is highlighted as a perfect example.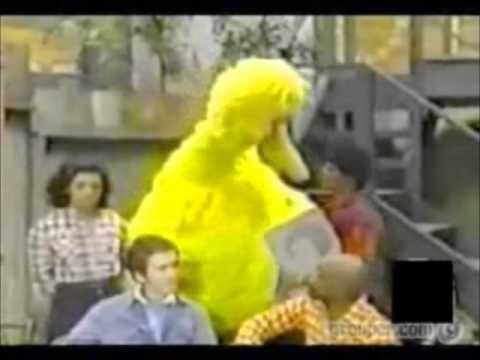 The episode, originally aired in 1983, sees Big Bird learning of the passing of shopkeeper Mr. Hooper and failing to understand, but coming to accept it, thanks to his friends' explanations that he's not coming back, but they should enjoy their memories of him. Do you think kids should learn about grief through "Sesame Street?"
Add a comment above