Shirley Temple Dead at 85: Is She Your Favorite Child Star?
Legendary child star Shirley Temple passed away late Monday night. She was 85 years old.
CNN
writes: "Temple Black, who also enjoyed a long career as a diplomat, died of natural causes at her Woodside, California, home. She was surrounded by family and caregivers, a statement from Cheryl Kagan said. She began acting at age 3 and became a massive box-office draw before turning 10, commanding a then-unheard of salary of $50,000 per movie. Her first film of notice was in 1932 when she played in "War Babies," part of the "Baby Burlesks" series of short films."
Temple retired from acting at the age of 22 and from there became a diplomat. "She served in the U.S. delegation to the United Nations from 1969 to 1974 was U.S. ambassador to Ghana from 1974 to 1976, and U.S. ambassador to Czechoslovakia from 1989 to 1992."
Of all the child stars, Shirley Temple remains the most iconic. Her films captured the hearts of so many young children for several generations. Even to this day!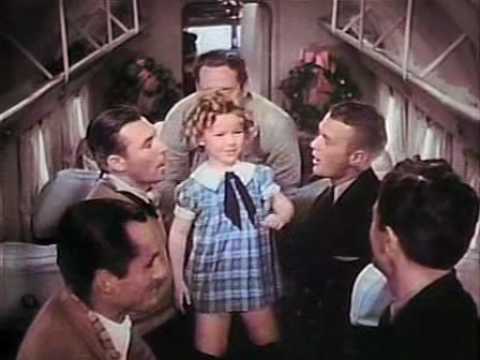 Is she your favorite child star?

Read More: http://www.cnn.com/2014/02/11/showbiz/hollywood-sh...
Add a comment above