Robert De Niro Cries While Talking About Latest Movie, 'Silver Linings Playbook': Is it Sweet or Sappy When Men Cry?
Robert De Niro may be best known for the tough and often violent characters that he played during the '70s and '80s, but these days he's a little more of a softie -- and even prone to the occasional tear.
The screen legend appeared on "Katie" Monday with his "Silver Linings Playbook" co-star Bradley Cooper, as well as director David O. Russell. When asked if he felt a greater responsibility as part of a project that the director is "personally invested in" -- Russell's son has a similar mood disorder to that of the character played by Cooper -- the 69-year-old "Raging Bull" actor became choked up, and began to cry before he'd even had a chance to reply.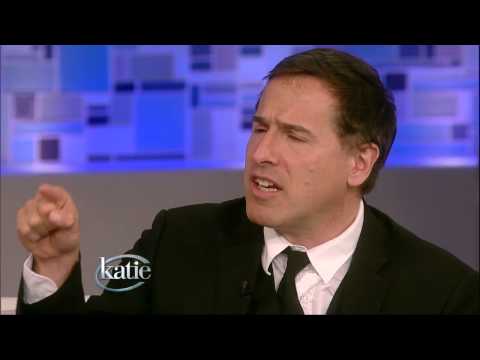 He then replied "Oh, of course, I don't like to get emotional, but I know exactly what [David] goes through." Robert De Niro's late father was also believed to be bipolar and suffered from episodes of depression.
De Niro also shed a tear on set while shooting, and Russell recalled the incident: "I thought he was having hay fever, and I realized he was having an emotional reaction... I sat there and watched Robert De Niro cry for 10 minutes." Do you think it's sweet or sappy when men cry?
Add a comment above