Rack Report: Kim Kardashian Treats Paris to an Eyeful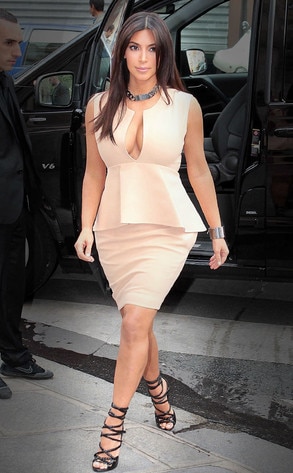 AKM-GSI
Kim Kardashian's got to be breaking hearts in Paris.
The E! star—and Kanye West's travel partner—stepped out in one smoking hot peplum top yesterday that made us want to cheer, "USA! USA!"
READ: So True? So False? Did Kim Kardashian Go Out Flashing Her Spanx?!
Kim wore this plunging peach outfit with chunky choker, cuff and strappy black heels during a shopping spree in the City of Light on Wednesday.
It's just your average sightseeing attire when you're one of the most famous women in the world with curves to match.
Either way, it sure beats a fanny pack, sensible shoes and Bermuda shorts.
The new season of Keeping Up With the
Read more:
http://www.eonline.com/news/rack_report_kim_kardashian_treats...
Add a comment above