PUBLIC OPINION > 'I Will Always Love You' Is Whitney Houston's Masterpiece
Music
2012/02/13 23:17:26
According to one of our polls, 53 percent of the public was shocked when they heard
Whitney Houston
had passed away. Now fans are reminiscing over her body of work, and the unfamiliar are examining her oeuvre to decide whether or not they should feel the loss, as well. We gave SodaHeads a selection of her most popular songs, partly to give casual observers some insight into her overall career, and partly to find out which songs defined it. One song stood out above all.
What's Your Favorite Whitney Houston Song?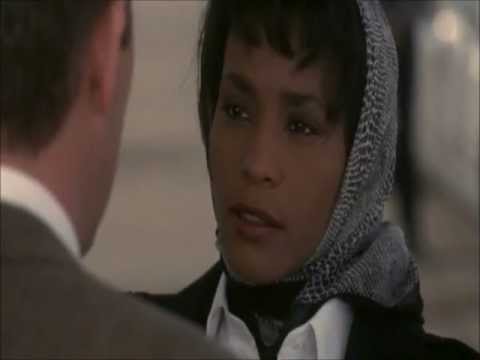 55% Picked 'I Will Always Love You'

Technically, "I Will Always Love You" is a Dolly Parton song. It was written by the country singer-songwriter in 1973 and released the next year on her 13th album, "Jolene." But it wasn't until Houston covered the song in 1992 for "The Bodyguard" soundtrack that it became a phenomenon. Houston's version won pretty much every award it was nominated for -- the People's Choice Awards, the MTV Movie Awards, the Billboard Music Awards, the American Music Awards, and yes, even the Grammys. You don't have to know a thing about her to recognize that glorious performance. One commenter wrote, "No one can touch that song. That was Whitney's song. [I don't care] who wrote it or sang it first. She sounded like an angel."
"I Will Always Love You"
There really weren't any demographics that didn't prefer this song by an enormous margin. Men and women liked it equally, there was little variation in the age department, and political persuasion had little affect. Drinkers were less likely to prefer the song, and smokers were more likely, but that's about it. Everyone will always love that song.
The National Anthem
We couldn't include all of Houston's songs as options, so there were bound to be some additions. The most popular performance not included in our options was, without a doubt, her 1991 Super Bowl performance of "The Star Spangled Banner." Not only is it one her Houston's greatest accomplishments, but perhaps one of the greatest known performances of the Anthem. Christina Aguilera, eat your heart out.
"I Wanna Dance With Somebody (Who Loves Me)" / "Greatest Love of All"
Next to "I Will Always Love You," other songs didn't get much breathing room. However, these two tunes managed to get a good amount of love. Older voters and men were particularly fond of "Greatest Love of All," while "I Wanna Dance..." was popular with younger voters and atheists.
If you'd like to vote on this question, dig deeper into the demographics, or engage in existing discussion about the topic, visit our original poll about Whitney Houston's career. We'd love to hear from you!