PLAY: Indigo Girls, "Staring Down the Brilliant Dream" [VIDEO]
Indigo Girls Amy Ray and Emily Saliers have toured hundreds of thousands of miles since their 1985 stage debut. Their frequent flier miles and legions of followers makes them the Grateful Dead of folkies. And like the Dead, there are also miles of live tape out there. Indigo Girls have allowed fans to record shows for years and have released three official live recordings.
"Staring Down the Brilliant Dream" culls performances recorded between 2006 and 2009, and while its track list differs significantly from the '95 double live album "1200 Curfews," the spirit is the same. "Staring Down the Brilliant Dream" is a keepsake for fans, make no mistake. Still, it's vibrant enough to perhaps pick up a few new fans along the way. Plus, it's cheaper than concert prices these days.
WATCH the Indigo Girls classic "Closer to Fine."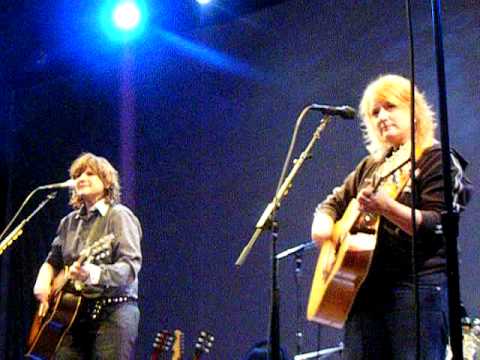 Check out more of this week's new music!