PLAY: Carole King & James Taylor, "Live at the Troubadour" [VIDEO]
James Taylor and Carole King first performed together in 1970 at The Troubadour. The West Hollywood club launched the careers of Elton John, Randy Newman, Linda Ronstadt, and a million other folkies. The old friends and collaborators swore they'd get back together one day. Forty years later they made good on the promise. The song list alone is mind-boggling: "I Feel the Earth Move," "Fire and Rain," "So Far Away," "Country Road," "You've Got a Friend," and ten others you know by heart. "Live at the Troubadour" is as nostalgic as nostalgia can get. It's also some of the best American songs ever written. Go head, hear 'em one more time.

WATCH selections from Carole King and James Taylor's "Live at the Troubadour."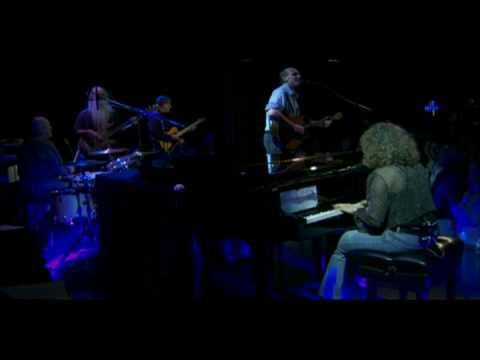 Check out more of this week's new music!