PLAY: Bettye LaVette, "Interpretations: The British Rock Songbook" [VIDEO]
If not for two great music patrons — booking agent Mike Kappus and Anti- Records president Andy Kaulkin — soul singer Bettye LaVette might've been destined to become a footnote in American music history. Instead, they've made it their mission to (re)introduce the Detroit singer to the world through a series of carefully crafted albums that feature LaVette in a finely curated collection of songs and hipster public appearances. LaVette's 2008 primetime show stopper at the Kennedy Center Honors slaying the Who's "Love Reign O'er Me" finally got her one step closer to becoming a household name — or at least one that's recognized by more than just the faithful.

Her new album keeps her in the same classic rock territory she entered at the Kennedy Center Honors. But these versions are not some tired roadhouse blues covers. Time signatures are twisted, grooves are turned on their heads, and hooks are reinvented. Most dramatically, there is LaVette — a fallen angel sitting in the last church pew with a glass of Champagne and whiskey. Her voice cracks, pleads, screams, cries, gives up, then moves on — all within a single phrase. Calling her a singer doesn't give the whole story; she's one of the last of a dying breed of vocal interpreters who aren't afraid to drift off the script and follow the lyrics wherever their heart takes them. Bettye takes command of the British Invasion, finishing the job begun 40 years ago by the Stones, Led Zeppelin, the Who, and all the British bands that came to the U.S. to play the black American songbook ignored by their hippie fans until they heard it played through a Marshall stack. LaVette replaces the guitars with her electric voice and reclaims these British-blues songs as her own. Mission complete.

WATCH Bettye LaVette perform "Love Reign O'er Me" live.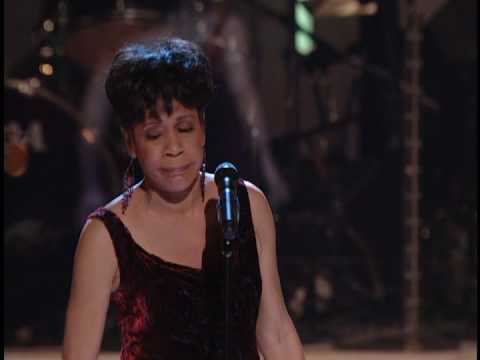 Check out more of this week's new music!