Nicolas Cage Arrested for Domestic Violence: Worst Mugshot Ever?
You may have heard that Nicolas Cage was arrested over the weekend -- for
domestic violence
. But since nobody was really hurt during the incident, the real story is Cage's mugshot.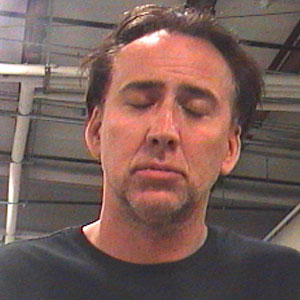 Lookin' good!
Entertainment Weekly got the official story from the New Orleans Police Department.
[Cage] and his wife were standing in front of a residence that he insisted was the property the couple was renting. She disagreed, and Cage grabbed her by the upper arm and pulled her to what he believed was the correct address. There were no visible signs of injury on his wife's arm.
Oh yeah, and Dog the Bounty Hunter bailed him out, for some reason. Apparently they're friends?
Read More: http://news-briefs.ew.com/2011/04/16/nicolas-cage-...
Add a comment above