NEW MUSIC NOW > What Holiday Music Are You Listening to This Season?
From, "O Holy Night," to "Baby It's Cold Outside" to "Grandma Got Run Over By A Reindeer," there's a Christmas song for everyone. Every year, a myriad of musicians take a stab at reinventing Christmas classics and writing new songs, but few actually get added to the Christmas "canon" so to speak (not everyone can be Mariah Carey or Stevie Wonder.) This year, however, there were some pretty impressive releases.
Holidays Rule
is a surprisingly diverse compilation put out by Starbucks' Hear Music label. Some highlights include a Rufus Wainwright/Sharon Van Etten duet, Paul McCartney's rendition of "The Christmas Song (Chestnuts Roasting On An Open Fire)", and "Wonderful Christmastime" by The Shins.
Cee Lo's Magic Moment
by the the one and only Cee Lo is as fun as you'd expect, although his vocal style is more subdued and traditional than usual. He covers a variety of classics, but his original song "All I Need Is Love" is my favorite new holiday song this year. Oh yeah, and it features The Muppets. Check out the ridiculous music video below.
Silver & Gold
by Sufjan Stevens
is a five-disc box set that
was recorded from 2006-2012. His previous Christmas album was also five discs, and I'm glad that this one is just as extensive because it does not disappoint. The last song titled "Christmas Unicorn" stands out the most. In the almost 13-minute track, Stevens combines whimsical-yet-skeptical lyrics with part of Joy Divisions "Love Will Tear Us Apart." Definitely the most innovative Christmas release this year.
Check them out and let us know -- what holiday music are you listening to this year?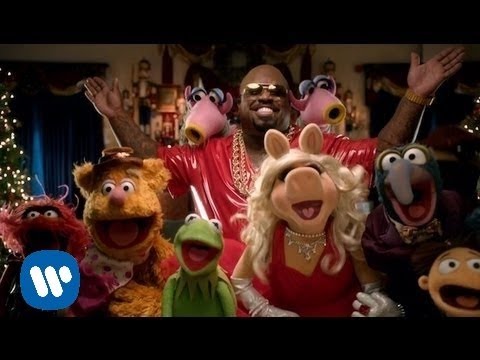 Add a comment above