New Fiat Ad Celebrates Charlie Sheen's Bad-Boy Behavior: Ingenious or Inappropriate?
In a new Fiat ad,
Charlie Sheen
has finally found a way to use his bad-boy image to his advantage. In the commercial, called "House Arrest," Sheen zooms around, burning rubber and shattering windows, in the new 500 Abarth hatchback. The catch: he's inside a luxurious mansion surrounded by gorgeous women at a swanky party.
Instead of being phased by his antics, the guests cheer and applaud. Sheen then steps out of the car, displaying a location-monitoring bracelet on his ankle, into the arms of a beautiful woman. To the audience he says, "I love being under house arrest." And to the woman he adds, "What do I get for good behavior?" The
ad
ends by displaying two lines of text: "Not all bad boys . . . are created equal."
Oliveir Francois, Chrysler's chief marketing officer, explained the company's decision to use Sheen, saying: "The Fiat 500 Abarth is the bad boy of the Fiat vehicle lineup, and Charlie Sheen personifies the edgy and fun attributes of the Fiat 500 Abarth."
Others, however, question whether Sheen's bad behavior should be celebrated. Let's not forget the
drug use
and allegations of domestic abuse.
What do you think SodaHeads? Is Fiat's "House Arrest" commercial ingenious or inappropriate? (Or maybe it's both!)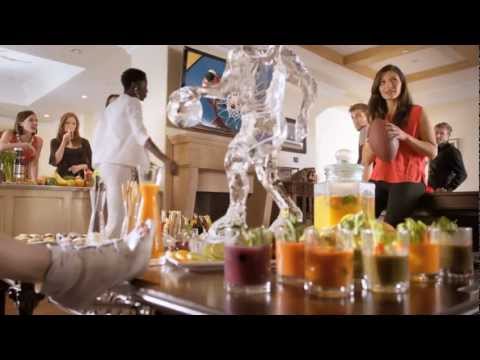 Read More: http://newsfeed.time.com/2012/03/04/charlie-sheen-...
Add a comment above