Move Over Bieber, Psy is the New YouTube King: Have You Watched 'Gangnam Style' Yet?
Justin Bieber has certainly had more than his fifteen minutes of fame, and now the "Baby" singing pop star has finally been dethroned from his unofficial "YouTube King" status.
According to
CNN
, South Korean rapper Psy's video "Gangnam Style" has more than 806 million views while Bieber is close behind with 804 million. However, since their article was published a couple days ago, "Gangnam Style" has moved up to over 834 million views! With this sort of exponential growth, "Gangnam Style" might be the first YouTube video to reach 1 billion views.
What about you, SodaHeads? Have you contributed to the success of Psy's "Gangnam Style"? Have you watched the music video on YouTube?

EDITION.CNN.COM reports:

"Bieber Fever" has broken and given way to "Gangnam Style," with rapper Psy edging out the teen pop star for most-watched YouTube video ever.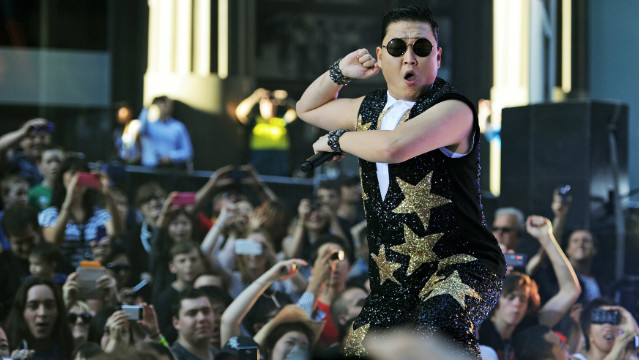 Read More: http://edition.cnn.com/2012/11/24/showbiz/gangnam-...
Add a comment above